Orchid talk and repotting demonstration - Free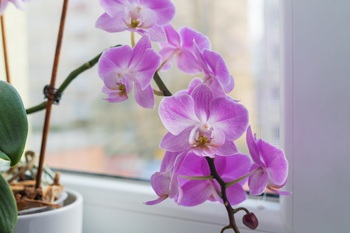 Event now ended
Join expert Manos Kanellos for some excellent advice on getting the best from your orchids.
This is a FREE talk. Booking not required, just come along.
Don't forget to bring your orchid along with you for tailored advice or to have it repotted.
You can have your orchid expertly repotted for £3 or for FREE when you buy a pot and orchid Focus Repotting Mix.
We have orchids in our houseplant department too - excellent gifts for mother's day!
Talk start time: 11am
Date: Sunday 5th March
Orchid Clinic and repotting until 12.30pm
Venue: Function Room, The Olive Tree
Source: garden centre
Date:
Location: Ashtead Park Garden Centre