Late Night Shopping at Ashtead Park Garden Centre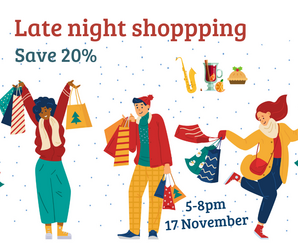 Celebrate the start of the season with a mulled wine, mince pie, festive saxophone music and 20%* off your shopping at Late Night!
Choose lights, decorations and gifts as well as gardening goodies.
*Real Christmas trees and wreaths, artificial trees, sale and discounted items, fuel, gift cards and The Olive Tree are excluded from the discount.
We look forward to welcoming you on:
Friday 17th November
5-8pm
Date:
Location: Ashtead Park Garden Centre