Natural Voices Charity Performance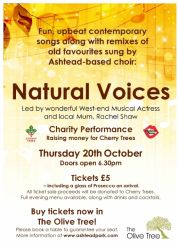 THIS EVENT IS NOW SOLD OUT
Charity Performance by Contemporary Local Choir
Raising money for Cherry Trees
Thursday 20th October, 7pm
Enjoy the fantastic, fun sounds of Ashtead-based choir Natural Voices – led by the wonderful West-end Musical Actress and local Mum, Rachel Shaw. Raise money for a local charity as you sit, relax and enjoy the music (with dinner or drinks if you'd like) in The Olive Tree! Natural Voices will be singing upbeat, contemporary songs and remixes of old favourites. We had rave reviews following their appearance at our Festive Weekend last year.
Evening menu available (not included in ticket price).
Tickets £5 – includes a glass of Prosecco on arrival.
All ticket sale proceeds will be donated to Cherry Trees.
Tickets available to buy in person in The Olive Tree or call 01372 271188. Please book your table when you purchase tickets to guarantee a seat. Earliest bookings will have the best views of the choir!

Take a look at some YouTube clips here (please note these feature other branches of Natural Voices but give a good idea of their wonderful singing style).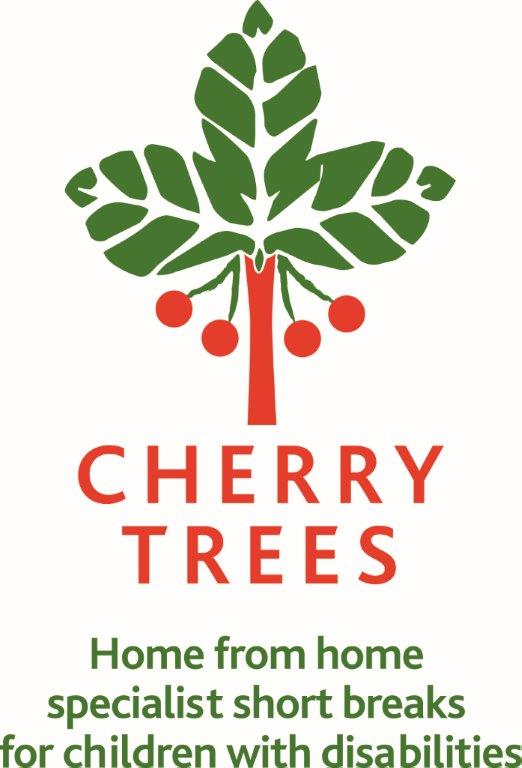 Date:
Locations: Ashtead Park Garden Centre, The Olive Tree Restaurant