Ginsanity Pop-Up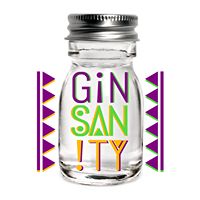 APOLOGIES, THIS EVENT HAS BEEN CANCELLED DUE TO UNFORSEEN CIRCUMSTANCES.
Celebrate World Gin Day!
Ashtead's pop-up gin tasting experience, is coming to The Olive Tree on Saturday 10th June.
Taste 4 Gins + a sharing food platter
£27.50pp
Book now to avoid disappointment 01372 271188
Full details from Ginsanity:
What's included? 4 & 25ml Single shot G&T tasters in our beautiful Ginsanity Copa Glasses, plus a share of a Food platter.
We thought it would be great to pit some of the Strongest Gin nations up against each other.
Scotland: Produces over 75% of the UK Gin consumed, so odds are on to feature strong. All the Scottish Gins are World Spirit (Gold or Silver) Medal Winners
England: Have a large number of micro Breweries, and we love to show case them
South Africa: They boast a fabulous range of indigenous botanicals that shine through in their gins
On the night we will offer 3 sets of (4 x 25ml) taster Menus, and you will be told what gins are in each portfolio.
You will have 2 options
Option A: Blind Tasting in trying to determine which Gin is which (all those that get them correct, ie identify which gin is which from the descriptive we give you, will be allowed to take home their gin glass!)
Or
Option B: If you don't fancy it, taste the normal way!
Find out which Gin / Nation reigns supreme!
Date:
Location: The Olive Tree Restaurant