Pottery Painting, Pizza & Prosecco!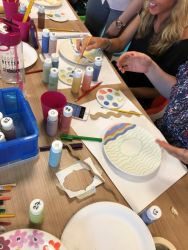 FULLY BOOKED
Pottery painting for grown-ups!
Unleash your artistic talents on a plate! Paint a pottery plate and enjoy a glass of prosecco and a pizza (or a burger or pasta dish) - the perfect Friday night! You can choose to paint a festive design for serving your mince pies, or something you can use all year, or give as a gift...
Jazz It Up Ceramics will be here with blank plates, paints, brushes, stencils and ideas and inspiration. You can sketch out your design on paper first if you wish. Deborah will be on hand to show you stencilling and lettering techniques, or you can create your own unique design…
Order dinner from our Friday night offer menu (a choice of pizza/burger or pasta & a drink – prosecco, wine, beer or a soft drink). We'll call you to a table in the main restaurant to eat your meal, but you can start planning or painting your plate while you wait…
Date: Friday 29 September
Time: 6.30-9.30pm
Cost: £29.50 per person
Venue: The Olive Tree
Bring a friend for an evening of creative fun!
What's included?
Glass of Prosecco (or wine, beer or soft drink)
Pizza/burger/pasta of your choice – served in the restaurant
A plate to paint, paints, brushes and everything you need to create your masterpiece
Instruction and guidance on techniques if you would like it!
Plates will be glazed, fired and returned to the garden centre for you to collect at a later date.
Places are limited and full payment must be made at the time of booking. Places are non-refundable*.
SORRY, THIS EVENT IS FULLY BOOKED.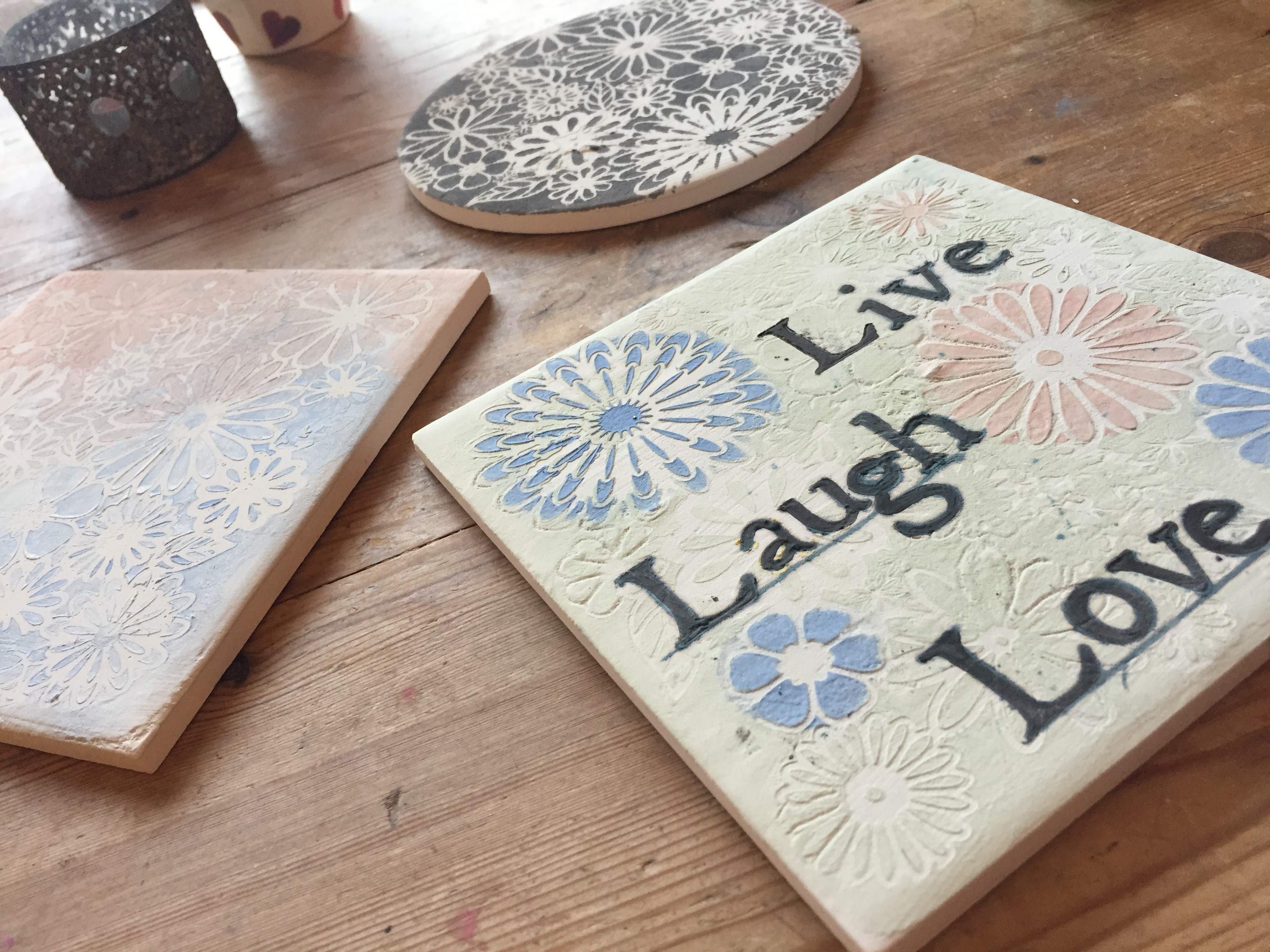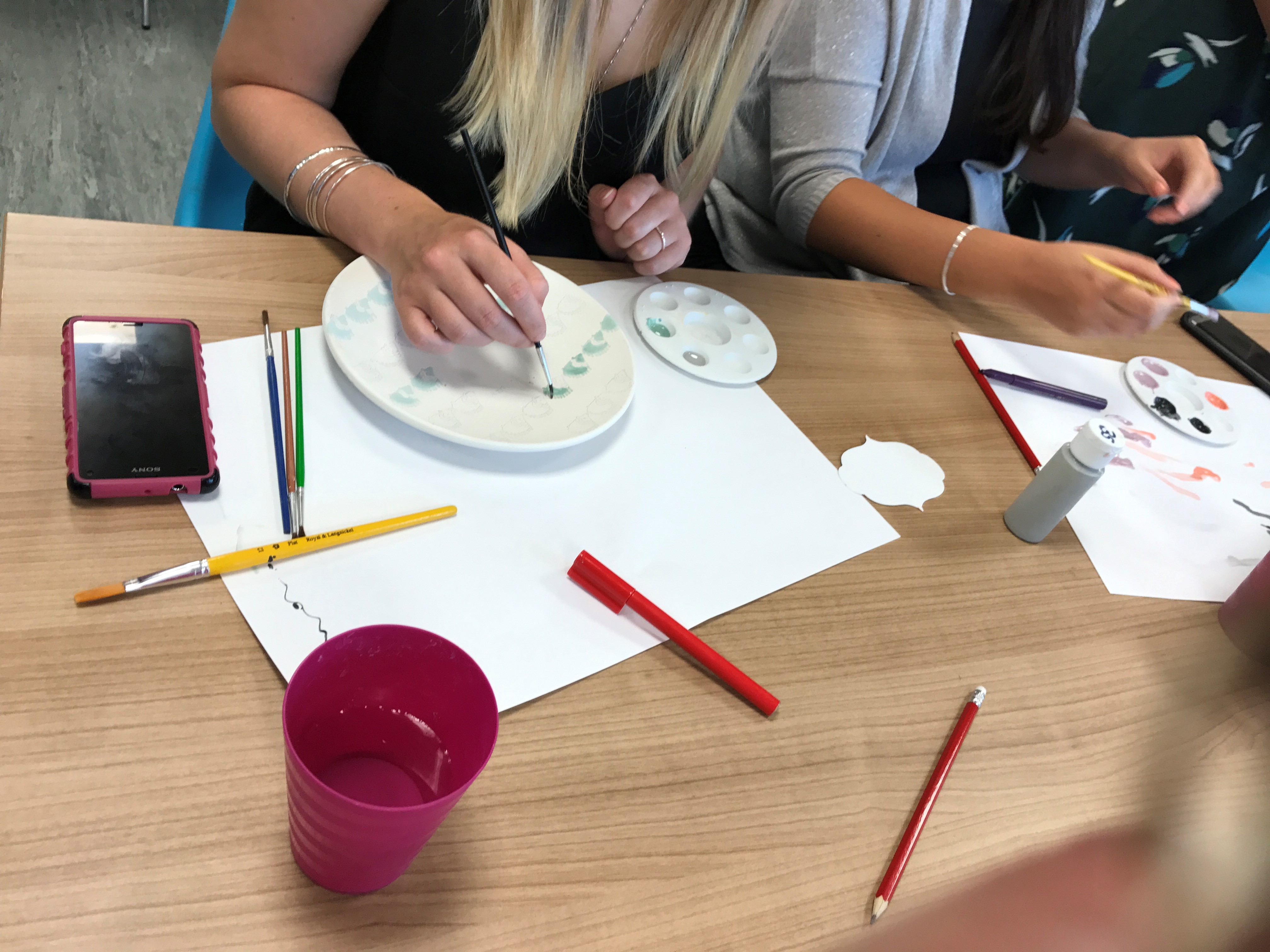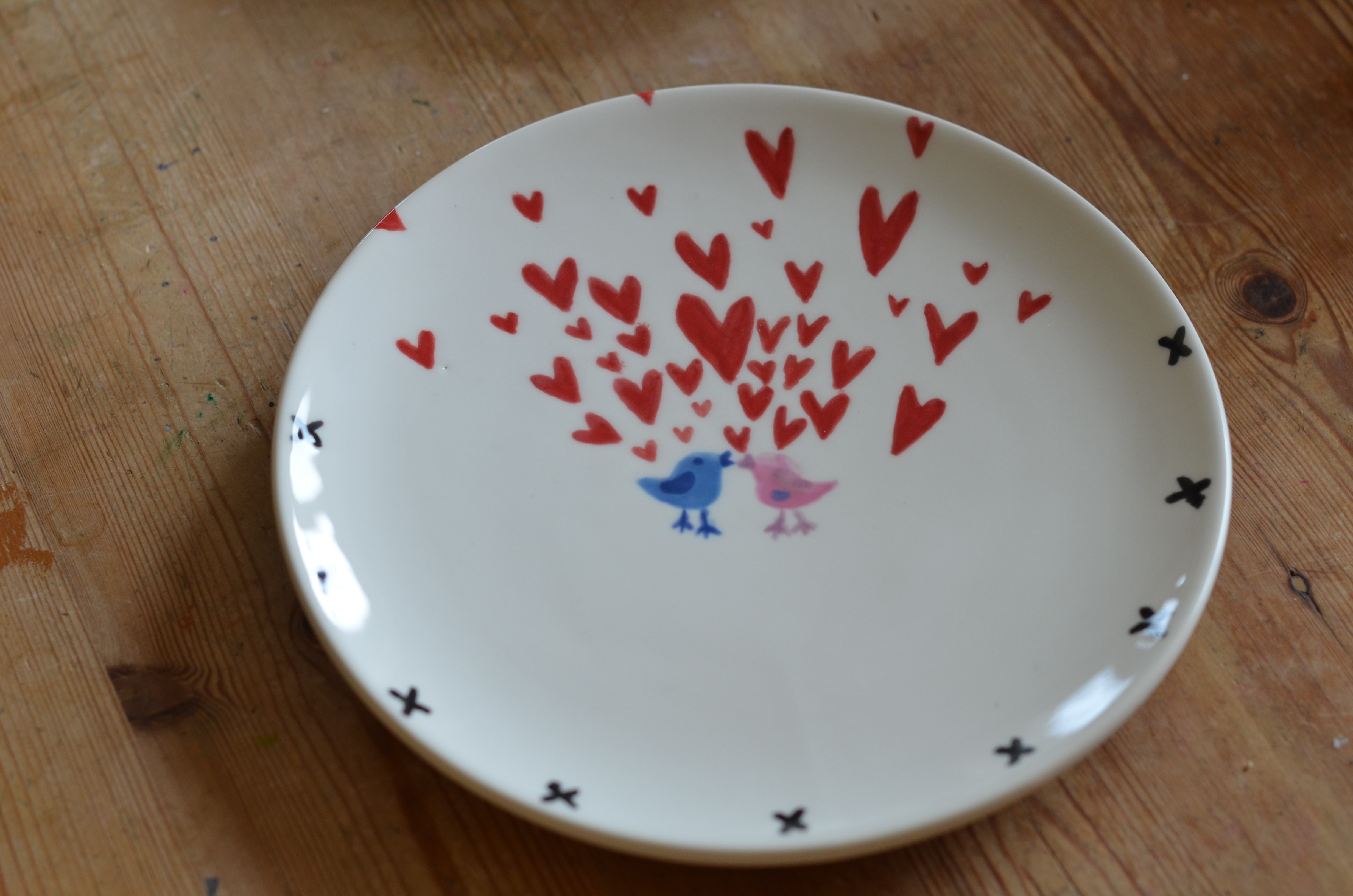 *We are happy to refund if we are able to resell the place, or you can send someone else in your place. Refunds can only be issued instore and only onto the card used at the time of booking.
Date:
Locations: Ashtead Park Garden Centre, The Olive Tree Restaurant