Orchid Day
Does your orchid need some TLC? Come in and see orchid guru, Dr Manos Kanellos on Saturday 10th March for tips and demonstrations on how to get the most from your orchids!
Bring in your orchid for an MOT, or choose one of our beautiful range on the day (could be the perfect Mother's Day gift!)
Orchid Clinic
11am-3.30pm
Free Talk: Orchid Care for Beginners and Repotting Demonstration
How to look after your orchids
How to make them reflower
When and how to repot
11-11.40am
2.30-3.10pm
No need to book, just come along, we look forward to seeing you!
Repotting £2.50 or FREE when you buy a pot and Orchid Repotting Mix.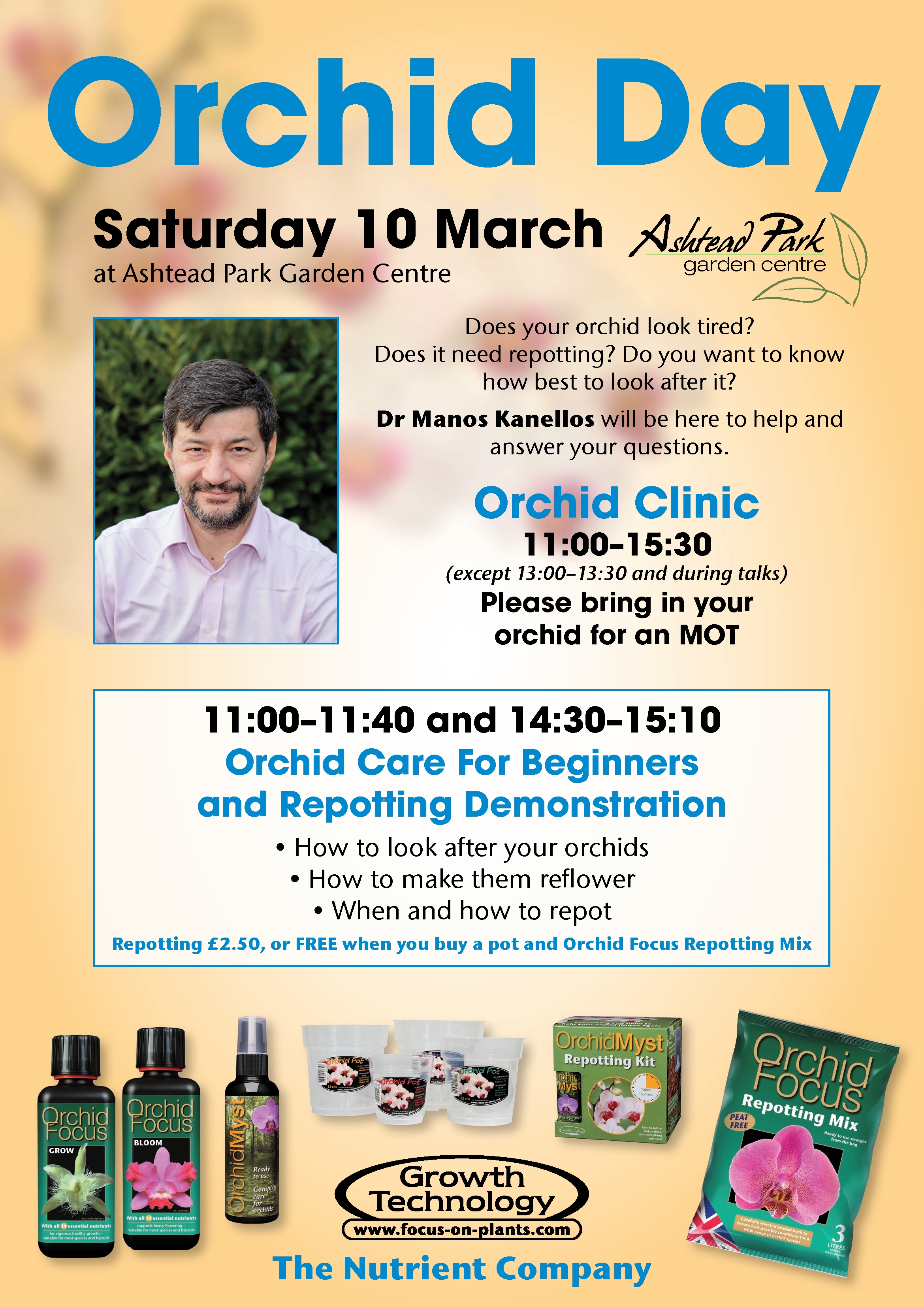 Date:
Location: Ashtead Park Garden Centre