Floral Design Show Pop-Up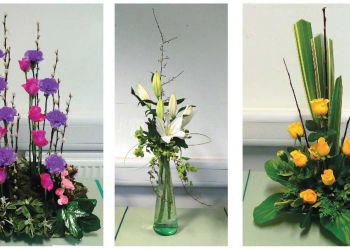 Event now ended
The National Association of Flower Arranging Societies (Surrey) will be showcasing some of their displays here on Saturday 6th October.
For one day only, members competing in a mini design competition will be putting their arrangements on show at the garden centre, so pop in and admire and be inspired by their work!
The categories for the exhibitis are:
Nature's Bounty (including fruit and/or vegetables)
Up the Garden Path
Autumn Glory
We will have simple arrangements of fresh flowers FREE with some of our vases and containers over the weekend too!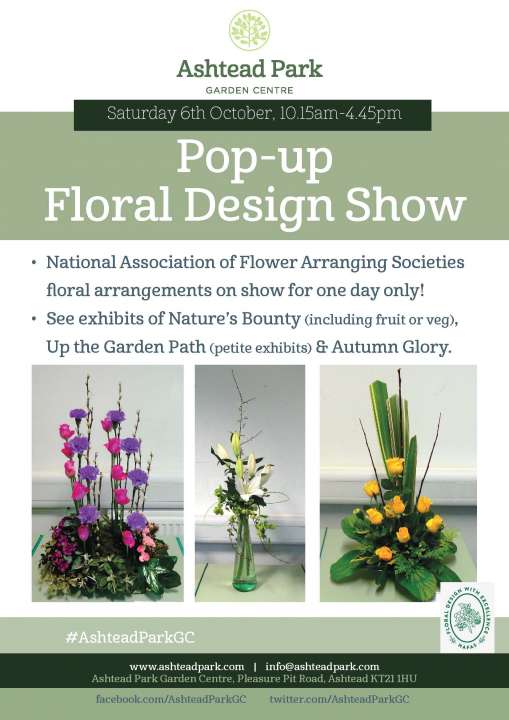 Date:
Location: Ashtead Park Garden Centre