Natural Voices Charity Evening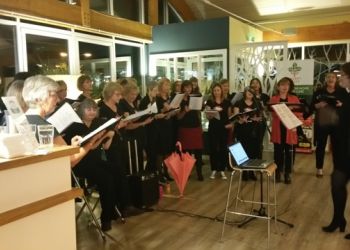 Event now ended
Natural Voices Choir Charity Evening
in The Olive Tree, 6.30pm, Thursday 4th July.
The wonderful local choir, Natural Voices are raising money for the small charity, James' Jar of Gifts with a performance this Thursday evening.
Tickets £5, available from Iona, [email protected]
Pizza and drinks will be available to order on the night.
Here's a little taste of the last concert Natural Voices gave in The Olive Tree, back in 2016!
https://www.ashteadpark.com/files/files/NaturalVoicesOct16.mp4
Date:
Locations: Ashtead Park Garden Centre, The Olive Tree Restaurant