Nativity Animals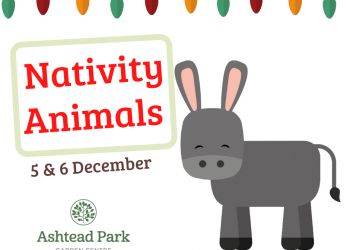 We hope to have some special visitors with us on 5 & 6 December - donkeys, goats, chickens and their stablemates!
You can find them in the yard next to the shop between 11am and 3pm both days, so why not pop in to see them when you come to buy your Christmas tree. Wrap up warm, it may be rather cold and possibly wet (queueing will be in the great outdoors)!
We will be asking for donations to The Royal Marsden Cancer Charity so please bring some change for the bucket!
Numbers will be limited and we ask that you take care to social distance from other families and from the animal handlers, in the queue as well as in the garden area itself.
Due to Covid-19, you will not be able to enter the animal pen this year, but you can stroke any animals approaching the fence (please take guidance from the animal handlers on whether it is safe to do so).
If you are pregnant, you are advised not to have close contact with the animals.
Santa will be strolling about too - so you may meet him on 5 & 6th December too!
Dates: and
Locations: Ashtead Park Garden Centre, The Olive Tree Restaurant