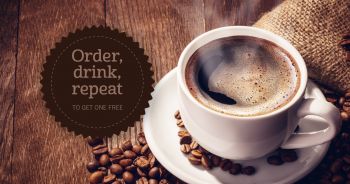 Due to increased costs and new GDPR legislation, The Olive Tree will be discontinuing their loyalty scheme. Don't worry though, you have until November 30th to spend your points. After that date your loyalty card will no longer be valid.
The Olive Tree are introducing various other schemes to replace the card. In the first instance a coffee loyalty card where you buy 6 coffees and get a 7th free - these will be available very soon.
There will be various other incentives too, we will keep you posted.
Please note that this in no way affects your Ashtead Park Garden Centre reward card, which you can continue to use to acrrue and spend points as normal - see full details and sign-up here.