Afternoon Tea
For a delicious treat, book an afternoon tea! Call The Olive Tree on 01372 271188 for more information and to book.
Served Wednesday-Sunday at 1.30pm and 3.30pm.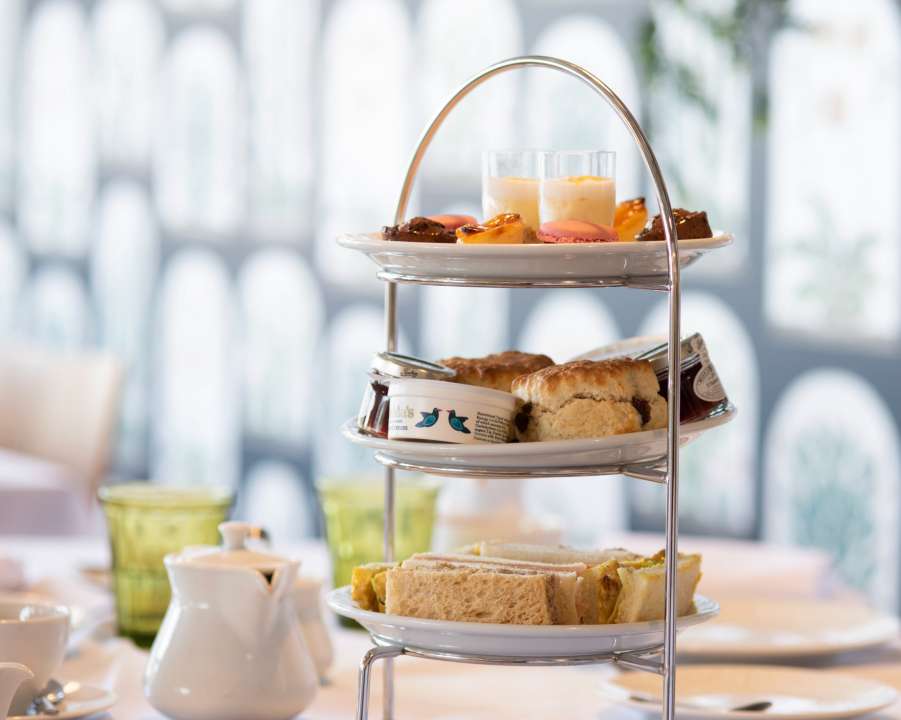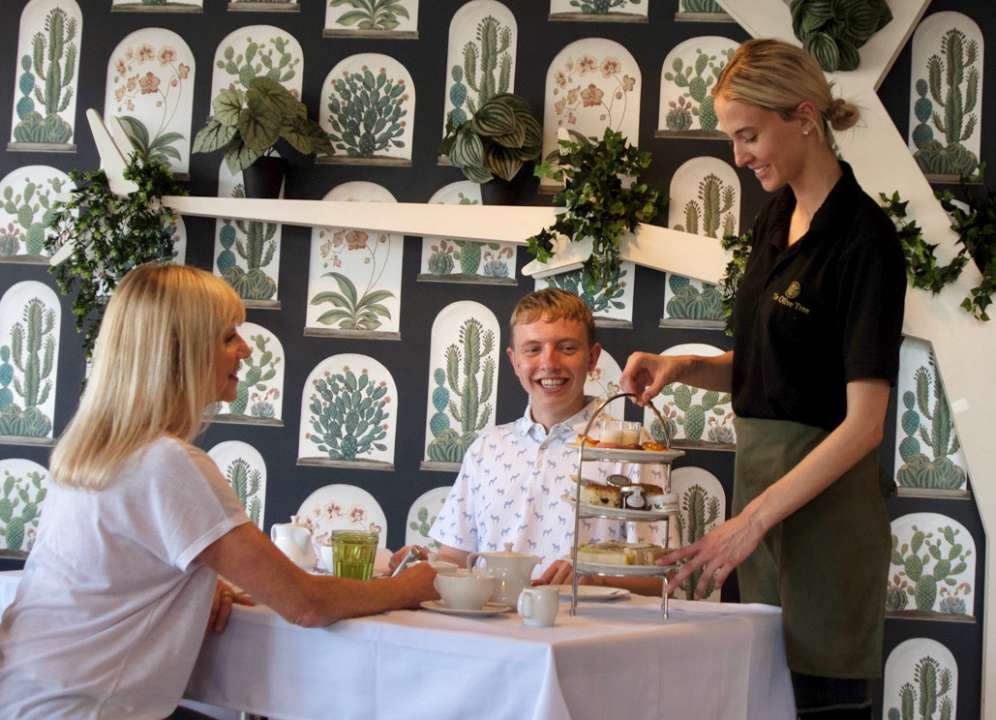 Photographs by Emma Dunham Photography
How about a party?
We also serve Afternoon Tea for events, so book now for your group meeting, birthday party, celebration of life or other special occasion in our newly refurbished function room. Dates and times for events are flexible within our usual opening hours. Please call to enquire about event bookings.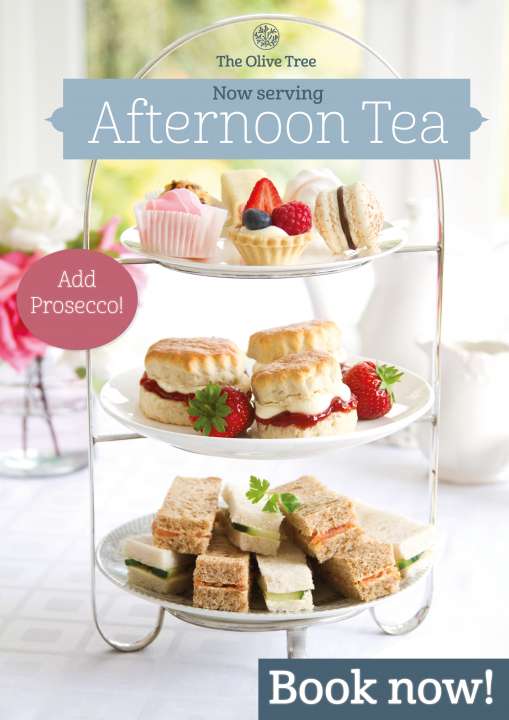 Click image for clearer menu view!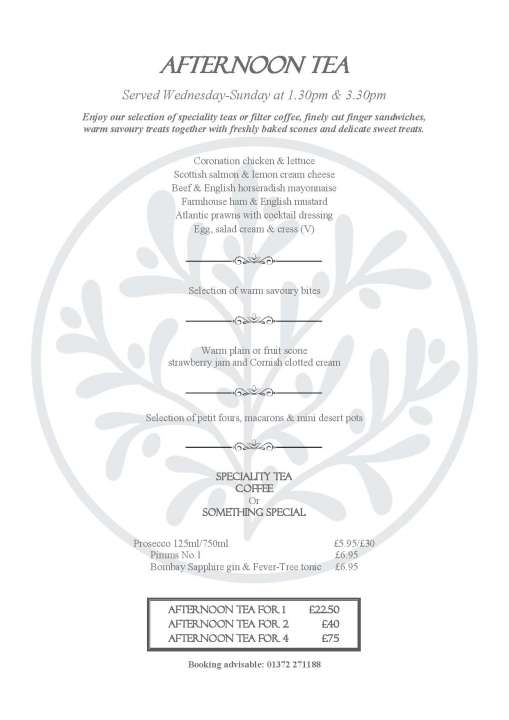 Gluten-free, vegetarian and vegan options available - please ask at the time of booking.