Real Christmas Trees
You can't beat a real Christmas tree for unique character and festive scent!
Our real cut trees are due in late November
Excellent quality, top-grade trees
Our 'hanging forest' makes it easy to see a variety of trees and select your favourite!
All our cut Christmas trees are sustainably grown.
When you find the perfect tree, we'll re-net ready for you to take home.
We can deliver!
£5 within 3 miles or FREE when you spend £100+
£15 3-5 miles or FREE when you spend £200+
£30 5-7 miles or FREE when you spend £300+
Once our trees have been arrived, if you are not able to come in, please email us on [email protected] with your requirements and we'll select a tree on your behalf for delivery.
Please note we can only take pre-orders for large trees for venues.
Fresh cut real Christmas trees
Nordmann Fir (Abies nordmanniana)
The king of Christmas trees! Excellent needle-retention, soft, glossy needles and a wonderful shape.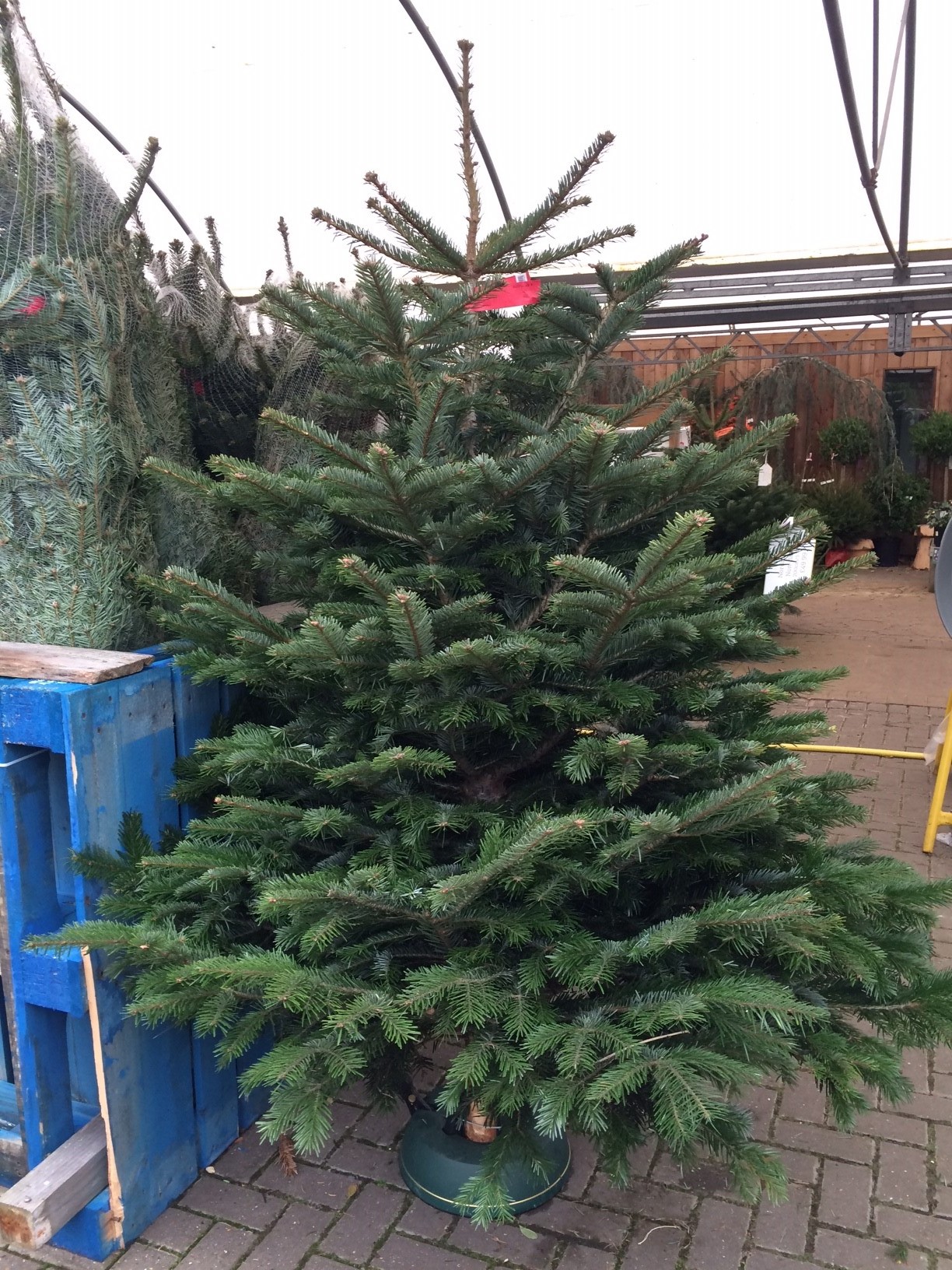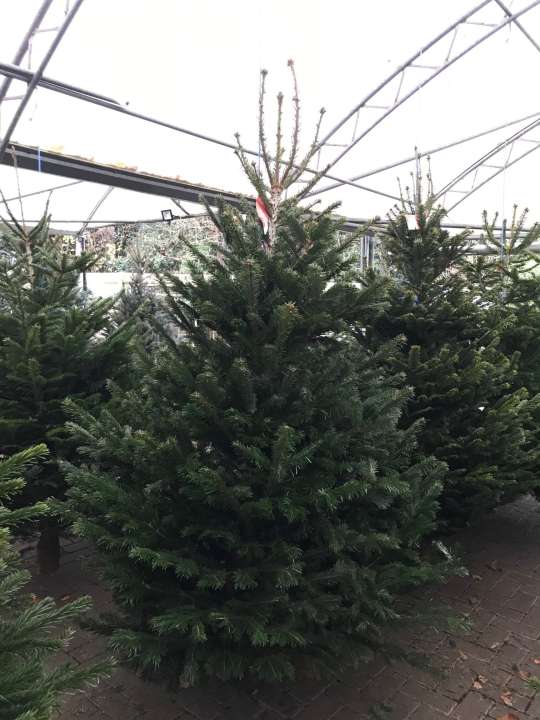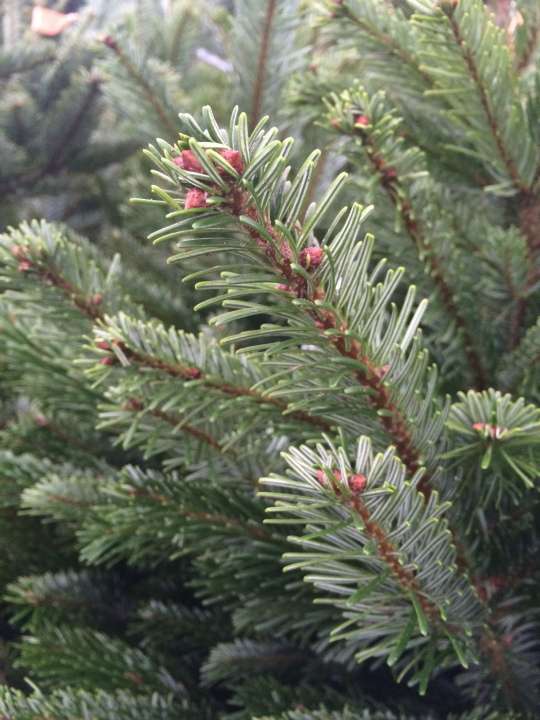 110cm-150cm

£39.99

150cm-175cm

£49.99

175cm-200cm

£69.99

200cm-240cm

£79.99

270cm-300cm

£200
Noble Fir (Abies procera/Abies nobilis)
High needle retention, soft, greeny-blue foliage and strong branches - excellent for supporting decorations - make this a perfect family tree.
A superb alternative to the traditional Nordmann. Stand out when the neighbours visit!
180cm-210cm

£79.99
Pot Grown Real Christmas Trees
with pot cover included
Nordmann 80-100cm £62.00
Nordmann 100-125cm £72.00