Olive Tree Ashtead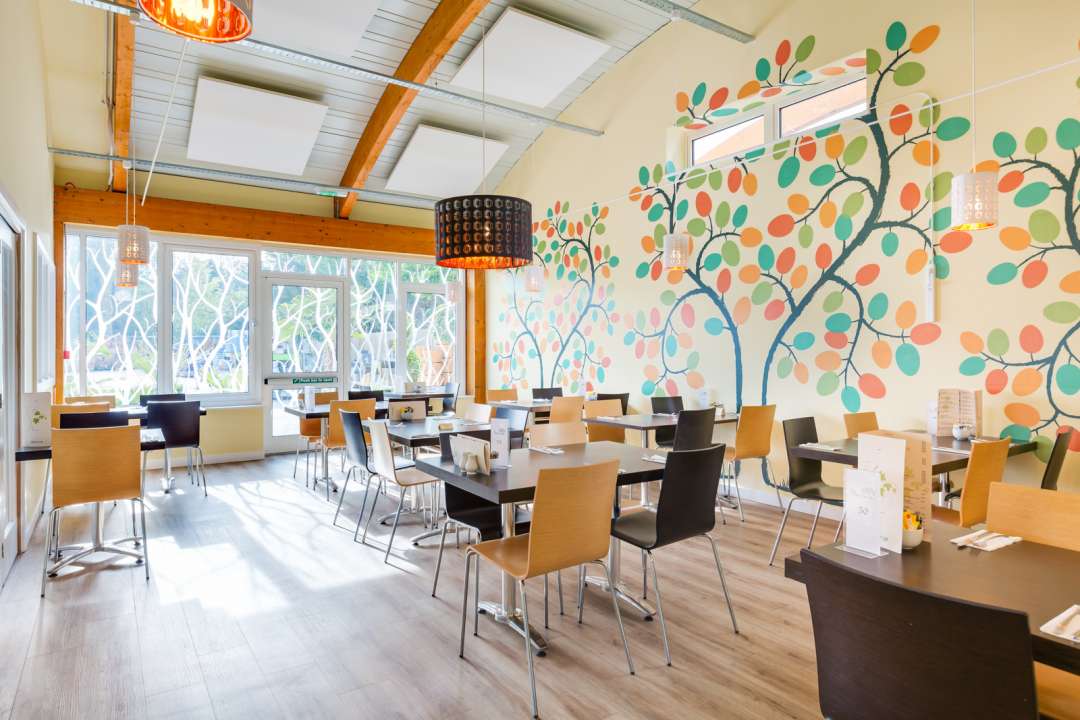 The Olive Tree in Ashtead is a restaurant that offers complete breakfast, lunch, afternoon tea and dinner menus, along with special offers that visitors and Olive Tree loyalty card holders can enjoy. The restaurant is right beside Ashtead Park Garden Centre so once you're done with the shopping, you can grab a bite here and have a little rest before you head home, back to tending your lovely garden.
What we serve at Olive Tree in Ashtead
At Olive Tree in Ashtead, we offer:
Breakfast
Lunch
Afternoon Tea
Dinner
Bookings for events
Activities
Foodie Gifts
Whether you want a full English breakfast or just want a bacon sandwich to go, our breakfast menu includes everything for everyone. We also offer a complete vegetarian breakfast. Similarly, lunch is one of our busiest times as shoppers drive by the store, get their gardening supplies, and stop by for a refuelling bite. From main courses, freshly cooked pizzas hot from the oven and desserts to sandwiches, paninis, salads, jacket potatoes and light bites, we have a mouthwatering selection that will both satiate your taste buds and curb the growls in your tummy. Click here to see our menus.
Afternoon tea & more at Olive Tree in Ashtead
Here at Olive Tree in Ashtead, you can book for an afternoon tea with friends or family. We offer freshly baked scones with clotted cream and jam, a great selection of sandwiches and mini cakes. Gluten-free bread and Prosecco are also available on request.
Welcome the weekend with a hearty cheer! And a dinner at the Olive Tree in Ashtead is a better place than any to do that. Choose from a scrumptious selection of starters, pizzas, pastas, burgers and other mains, and then follow with dessert or ice cream (or both for added merriment).
Food for our younger guests
We welcome guests from all ages—the youngest to the eldest. While our regular menus will suffice many, the younger ones need custom menus that cater their portion and nutrition size. This is why we have a special menu for kids, which includes all their favourite mains and puddings and drinks. To keep the little ones busy while you wait for the food, you can grab a game box.
Visit us today and enjoy the delectable food prepared by our meticulous chefs.