Restaurant near Surrey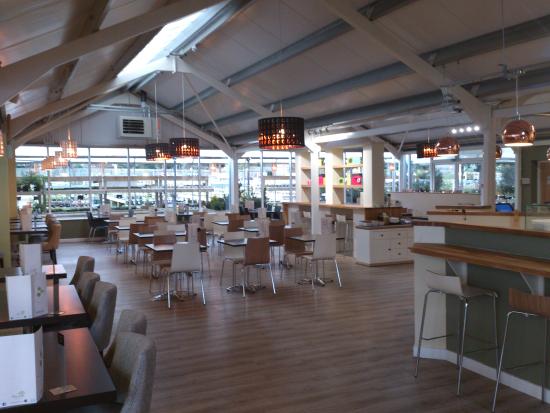 The Olive Tree restaurant in Surrey is the restaurant that emphasizes a great deal on all things organic and healthy. After all, it is right beside the Ashtead Park Garden Centre, so after shopping for garden furniture you can rest assured that the chefs use only the freshest herbs, veggies and fruits to prepare the meals.
More than meals at the restaurant near Surrey!
Our restaurant in Surrey offers:
Breakfast
Lunch
Afternoon tea
Friday dinner
Bookings and events
Foodie gifts
We also have exclusive offers for our Olive Tree loyalty card holders, and some special deals that we roll out for all our customers every now and then. We also have a special menu for kids, so you can treat the younger ones to lip-smacking bites, too!
Day meals at Olive Tree
Breakfast at our restaurant in Surrey is a grand affair. We offer a big English breakfast as well as other sets like the vegetarian breakfast and the under the pergola. We also have sandwiches, eggs, bacon and toast if you want a quick bite or want to add to your breakfast deal.
Many shoppers at Ashtead Park decide to have their lunch right here at the Olive Tree, so when you visit us at lunchtime, you'll be awash with the smell of freshly baked pizzas, steaks, fish and chips and more. Our Sunday lunch menu is different from the daily one, with more choices in delicacies.
Friday dinners & foodie gifts at the restaurant near Surrey
The Friday dinners at Olive Tree can be a great start to the weekend. Indulge yourself in pastas, burgers, pizzas, and satiate your sweet tooth with our sweet treats. We also have an extensive wine collection that we know you would love!
Here at Olive Tree, we have aisles dedicated to gifts for avid food-lovers. If you're just dropping by and have a foodie at home who would love the jams, chocolates, chutneys or flowery teas, stock up and give them something to be happy about!
Bookings and events at Olive Tree
You can book for our afternoon tea to spend some quality time with friends and family in a relaxing setting and enjoy our delectable scones, sandwiches and cakes. You can also make reservation at the restaurant or our function room for a main event. Visit our contact page for more information.