Indulge in delicious ice creams, desserts, milk shakes and fruit smoothies in The Olive Tree!

From a simple soft swirl ice cream on a cone, to a fantastic range of lip-smacking award-winning Yorvale real dairy ice cream flavours, to A classic sundae like the Knickerbocker Glory, Banana Split or Oreo cookies and cream, we have the ice cream combination of your dreams!

Flavours to choose (please note, flavours may vary): Vanilla, Stem Ginger, Chocolate Orange, Clotted Cream, Mint Chocolate Chip, Peaches and Cream, Caramel Honeycomb, Rocky Road, Pistachio, Jamaican Rum and Raisin, Cappuccino, Strawberry Sensation, Double Chocolate Chip, Bubblegum, Red Cherry Swirl, Sea Salted Caramel.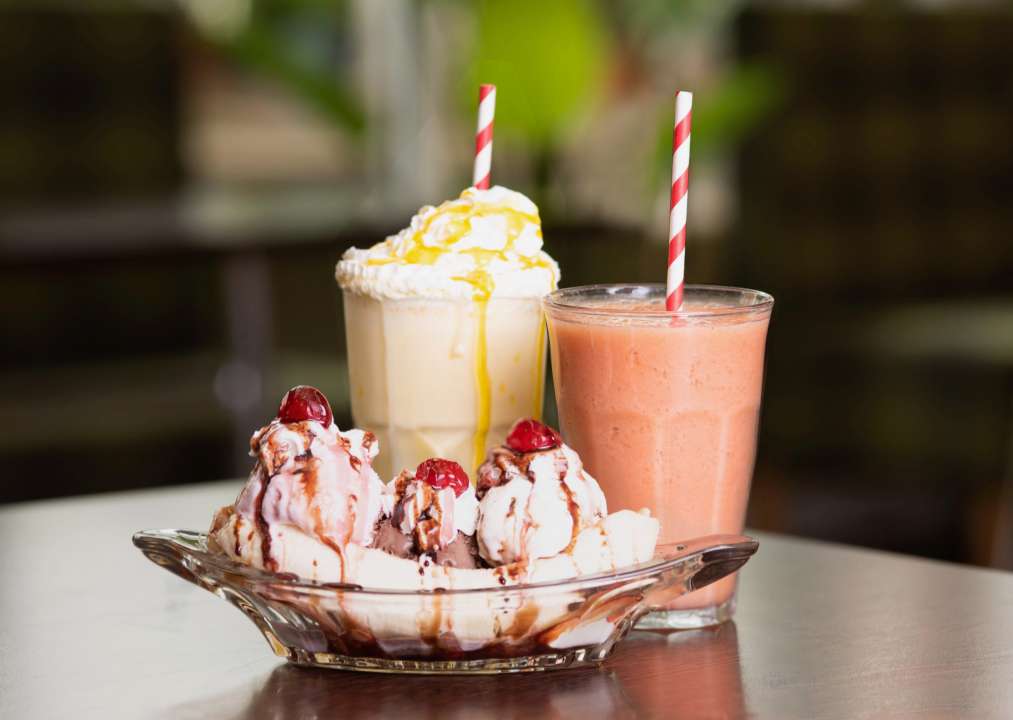 Copyright © Emma Dunham Photography