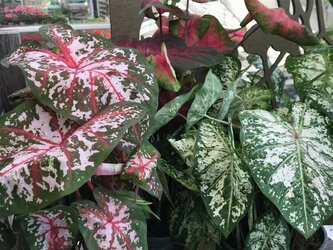 Summer Patio - Winter Houseplant Collection
The horticulturalist team at Ashtead Park Garden Centre have curated Go-Urban: a collection of contemporary foliage plants that, while usually grown indoors, can be included in your summer bedding schemes to bring interest and novelty to your patio containers.
It is important that these tender perennials, while happy outdoors in summer, are brought indoors in Autumn to be used as a houseplant and protected against frost.
Please refer to the bed cards in store or ask us for further information!