You will need:
Basket
Replaceable liner
Hanging basket compost, slow release plant food & moisture crystals (especially for summer baskets)
Trowel
Water
Strong wall bracket
Plants!
Choose your plants.
Think:
Colour
Height - choose a bigger plant as a centrepiece.
Different textures
Something trailing?
Location – sun or shade?
Season and location are key!
Where are you going to hang your basket?
Geraniums, sun-living lobelia and nemesis are perfect for baskets in full sun (use moisture crystals to help prevent summer baskets drying out)
Damp shade would best suit nasturtiums.
For winter baskets you may want to add evergreens such as conifers, grass or ivy (as we have done here).
Create eye catching baskets with sharply contrasting colours, or harmony with pastel shades.
Really you are limited only by your own imagination!
Step-by-step: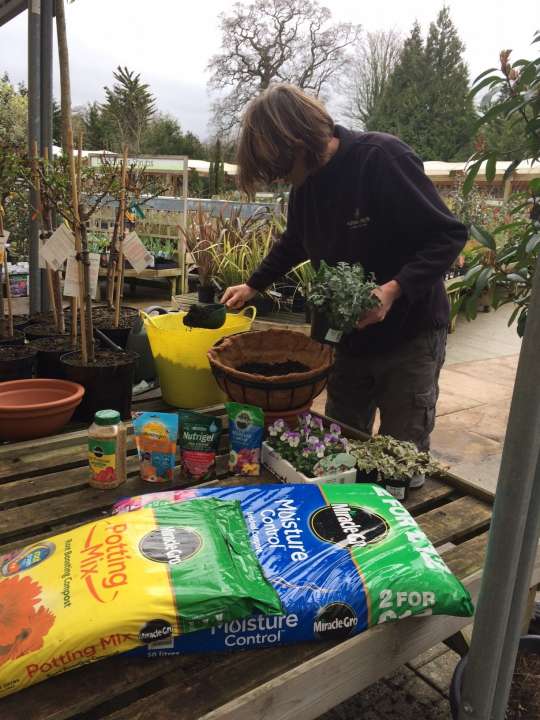 Add compost to basket, allowing room for the depth of all your potted plants to sit on top within the height of the basket.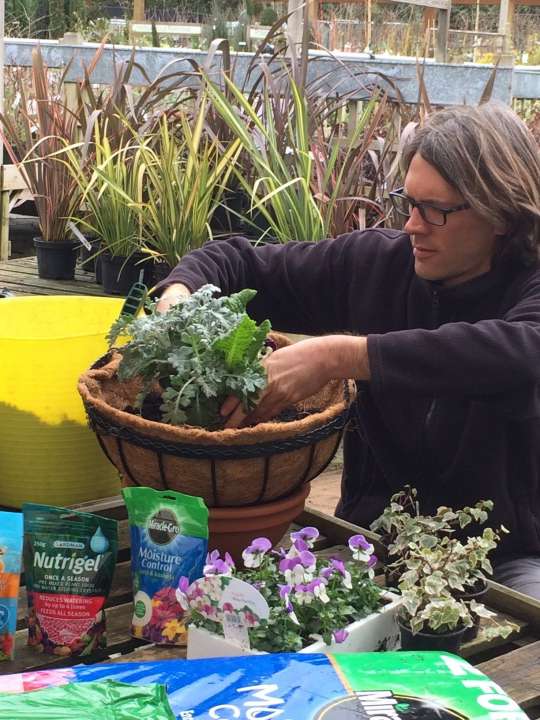 Add your centrepiece first if including one.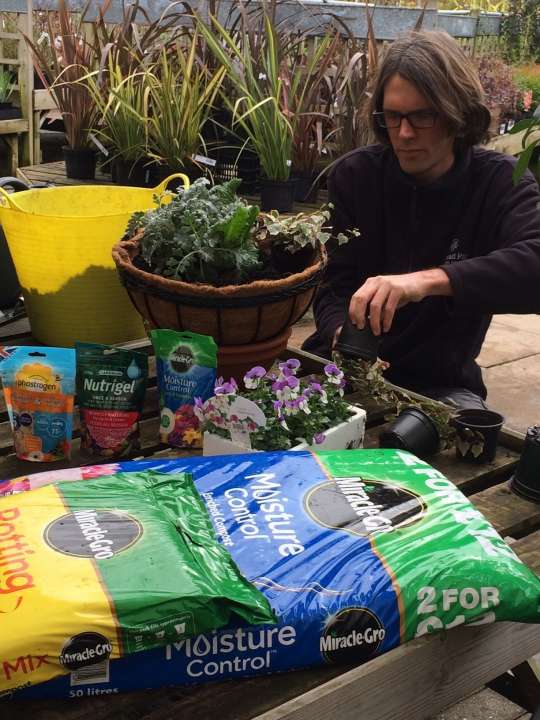 Slide plant gently out of pot, add to basket and pack with more compost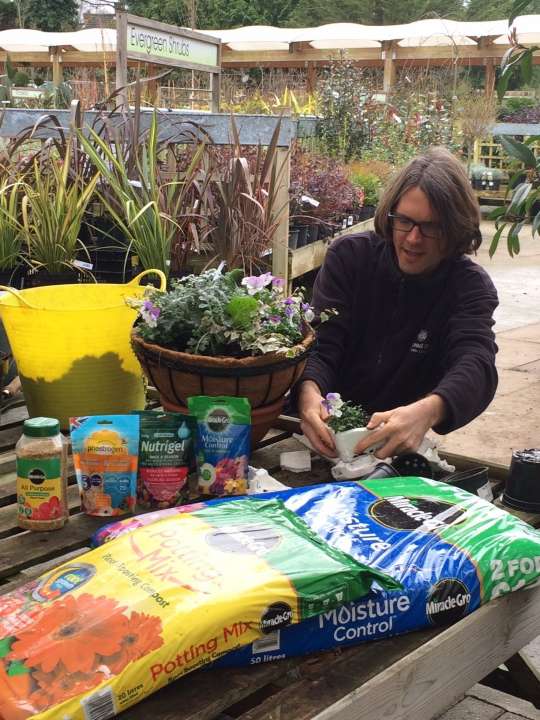 Repeat with other plants, working around the edge, keeping plants close together for a nice full effect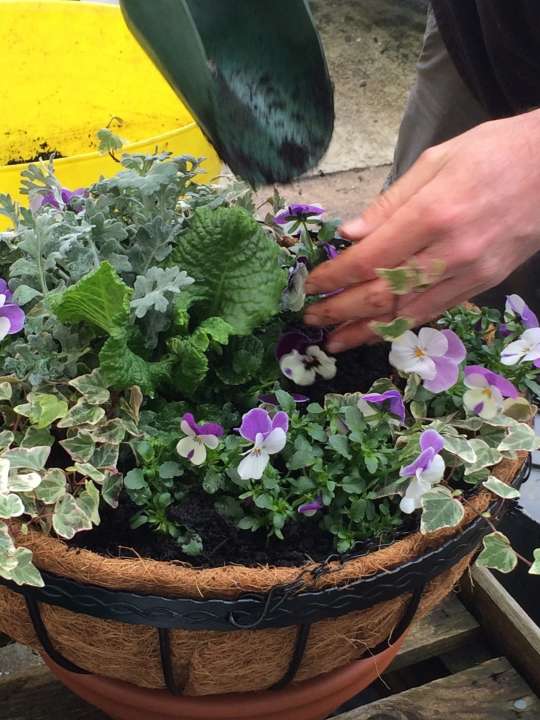 Add extra compost and press firmly to fill any gaps.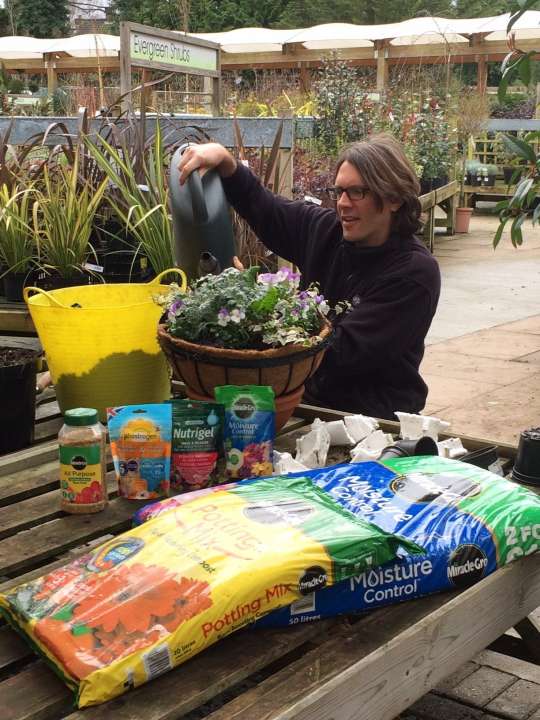 Water thoroughly.
Enjoy!
This basket was donated to local Leatherhead charity, Dyscover