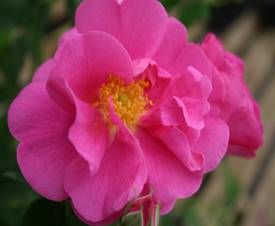 Steep yourself in the history of old roses!
Introducing Rosa gallica officianalis. This ancient rose is known by many names - The Red Rose of Lancaster, the Rose of Provins and, owing to its medicinal use in medieval times, the Apothecary's rose. Cerise-pink double flowers form an open-cupped shape with a mass of golden stamens at its centre.
Rosa gallica was grown extensively by the ancient Greeks and Romans, but was lost to cultivation at the fall of the Roman Empire. In 1240, a crusader by the name of Thibaud, Count of Champagne, nicknamed le Chansonnier (the Songwriter), found the rose in Damask, Syria, and took it to France where it was extensively planted and introduced to European cultivation where it became the parent to the whole class of Gallica roses.
Rosa gallica forms a dense suckering shrub about 1 metre tall. Flowering only once at the beginning of June. It is heavily scented. If you have a modern red rose in your garden it will likely have Rosa gallica genes in its parentage.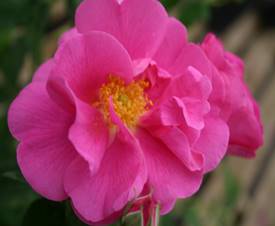 Another vintage shrub rose of note is called Rosa gallica versicolor, a sport of Rosa gallica officianalis, which we featured earlier. This is probably the most popular of the old striped roses. White flowers, abundantly produced in June, with a delicate pink striping. First discovered in 1500.
It is said to be named after 'Fair Rosamund', mistress of Henry ll, England's monarch from 1154 to 1189. It is commonly known as Rosa mundi (Rose of all the world).
The plant grows to about 1 metre in height and spread and we have seen it grown effectively as a colorful and informal low hedge. Heavily scented.
Earlier we looked at Rosa gallica officianalis, parent of the class of Old European roses known as Gallicas. Here we have Rosa President de Seze, a gallica introduced in 1828 by Mme. Herbert. To put the date of the introduction of this rose into context, 1828 was the year the Duke of Wellington became Prime Minister and the science fiction writer Jules Verne was born)
Regarded by many rosarians as arguably the most beautiful and best scented rose in all history, President de Seze forms a lax bush about 1.5 m high with fully double, quartered-rosette, pale lilac-pink flowers which intriguingly darken at the centre. Exquisitely scented.
Our research shows that President de Seze was named after Jean-Pierre Aurélien de Sèze (11 September 1799 – 23 January 1870) a French lawyer who became president of the Paris Bar in 1868.
The rose is also known by the misapplied name Jenny Duval.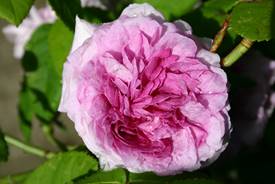 Once again we are reminded of the fact that French roses, bred in the 19th century and with a female appellation, are guaranteed to be of the highest merit.
So it is with, Anais Segales.
The rose itself, a Gallica from a Centifolia cross, was bred by the renowned rosarian Jean Pierre Vibert in 1837.Rich mauve-pink flowers, paling towards the edges, are accompanied by a strong fragrance on a lax bushy shrub with prickly grey-green stems.
The lady after whom it was named, Anais Segales (1814–1895), was a French poet and playwright who wrote sentimental poetry, novels, short stories, and plays which were very popular in her day. She is best known for La Femme (1848), which reveals her support for Parisian feminist organisations.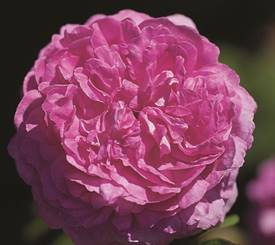 Rosa Baron De Bonstetten
This glimpse into history is courtesy of a Hybrid Perpetual rose named Baron De Bonstetten.
It was introduced in 1871 by Jean Libaud, a famous self-taught rose breeder from Lyon, France, who introduced many Hybrid Perpetuals, the precursors of today's modern hybrid Teas. If you were a Victorian gardener then your garden would have been full of hybrid perpetual roses.
Highly scented and repeat flowering, Jean Libaud named his rose after Baron Gustav Charles Ferdinand of Bonstetten, a famous Swiss archaeologist and chamberlain to Emperor Ferdinand I of Austria.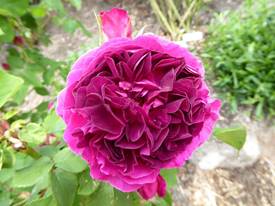 Blush Noisette
Blush Noisette is a charming old-fashioned climber that is experiencing a deserved revival of popularity in the gardening world today. The history of its breeding is quite noteworthy.
In the early 1800's, a South Carolina rice planter named John Champneys raised a hybrid seedling from the China rose 'Parsons Pink' and the English musk rose 'Rosa Moschata'.
John Champneys called this rose 'Champneys' 'Pink Cluster' and sent seedlings to his gardening friend Philippe Noisette, who in turn sent the seedlings to his brother Louis in Paris.
The consequence of this international trade was the release in 1817 of Blush Noisette, the parent of the whole family of Noisette roses. With its unique habit and continuous blooming, this rose took the world by storm. Other Noisette roses you may be familiar with include Madam Alfred Carriere, Gloire de Dijon and Desprez a fleur jeaune (which we will feature later).
Blush noisette itself is a climber to 3 metres producing abundant clusters of lilac pink semi double, cup shaped flowers. The plant is extremely free-flowering and will bloom prolifically the entire season up to and into late Autumn. It has a rich, sweet musk scent.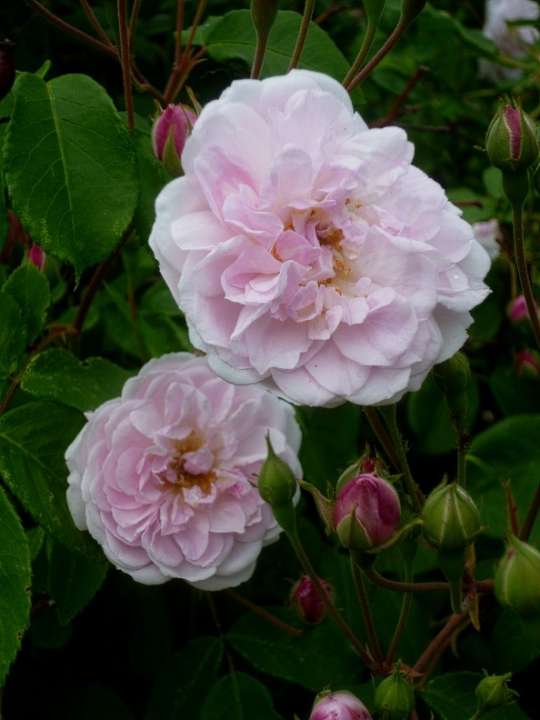 Please note that we may not have these roses in stock all the time!
Images copyright Kevin Gubbins.