Vegepod will revolutionise your growing!
Get your Vegepod at Ashtead Park Garden Centre today!
The perfect way to grow your organic vegetables if you have limited space. Ideal for apartments, townhouses, balconies, or houses with a small garden. Vegepods award-winning design makes gardening easy and accessible for everyone and allows you to have a greengrocer outside your backdoor. It is a self-watering product thanks to the water reservoirs in each pod, the Vegecover keeps out your nasty bugs and pests whilst accelerating plant growth and extending growing seasons, it even has a mist irrigation system and when bought with the stand/trolley it is waist high which is the perfect height for gardening.
Ashtead Park Garden Centre is currently stocking Vegepods so come down today and join the "Grow Your Own" revolution.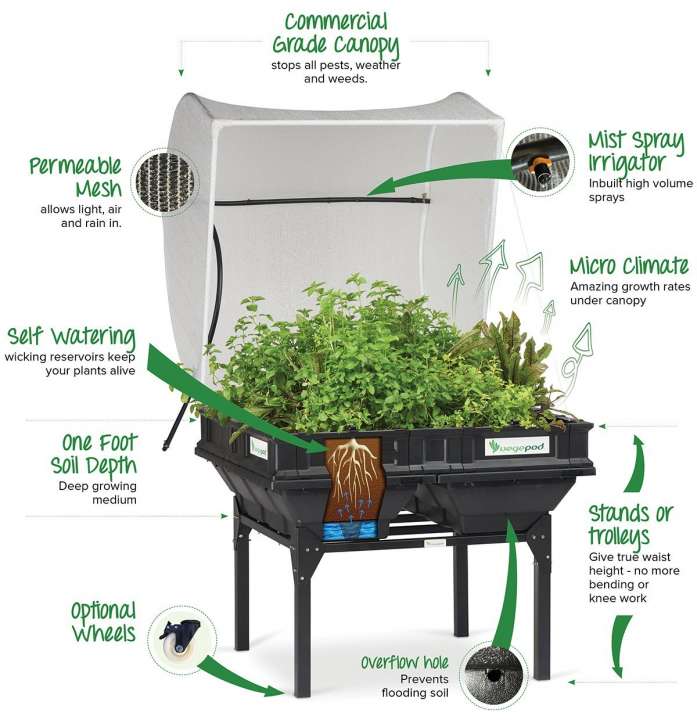 Lee will be here to answer any questions you have about Vegepod on Saturday 5th March.
View more categories in the category Vegetables